Champions league week saw some winners and some pretty big losers named :O
The Team League was moved to Thursday evening to support those that wanted to go out and get wasted for champions league.
Even with the move, some teams (PFF) still wanted to play on Wednesday and therefore took the initiative to contact their opposing captains and GSD admins to go ahead with this. Something I'm not against whatsoever.
During the games on Wednesday, it was brought to my attention that a player from another team was in attendance, and in fact taking part in the game under a new name. I did make several attempts to speak to the captains regarding it but nobody stepped forward. I announced to both teams that anyone could playing for two teams will result in heavy punishments.
Unfortunately, especially for ManaPolice, Kforscutt, had decided to play for both DAP and ManaPolice. Considering the position ManaPolice were in at that stage of the competition, I didn't feel that the rest of their team should be punished for something I am sure they wouldn't have supported, thus Team DAP and Kforscutt have been disqualified and banned from GSD bots for the remainder of the seasons. Kfors is welcome to come back in Season 2, and I'm sure he will have learnt his lesson...
Team DAP, I'm not decided on if they will be allowed to return for season, as they lied throughout the ordeal, even when I made some personal allowances to get them into the league at a late stage, but also when you're lied to your face about something that's costing me a lot of time, effort and money... well I'm not sure I want that sort of person near me.
Some other bad news, came to the fact that GDR didn't make their games, as their captain had been out of town for the week, but, also, their key player, has just been caught for MH on the GSD League bot.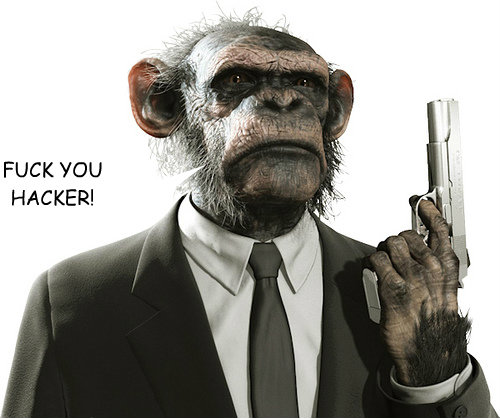 A real shame, but these things happen. Please see the rules for players caught maphacking.. I don't mess around.
PFF's other game though saw them walk through Team TV like a knife in hot butter, while TV decided not to field a team for their final game of the league.
FW saw defeat at the hand of GSD, and after some heavy delays from AzwraithxD, who went to see his dealer.... we got the path cleared to see the matchup between NGK and ManaPolice
GONG BONG STYLE
commentating was received from Bedrock- with mixed reviews, much like marmite, or justin bieber, you either loved him or hated in the absence of theMak3r and kong.
The last game some a very tight game between the top two with ManaPolice coming out on top, mainly due to a severe lack of sleep from a few members of NGK and a delayed start to the final match of the season.
The final league standings ends with:
http://challonge.com/GSDTEAMLEAGUE
There was some confusion after the match where some members of manapolice demanded 500euros, please be aware the prize of 500e goes to the winner of the league cup, which is based on the league table found here:
http://challonge.com/gsdleaguecups1
The top five teams have gone into this and will be played next wendesday, if time permits we will play as many games as possible out of those and have the lads commentating as usual.....
SEASON TWO!!!!
Season two signups are open, due to the incidents with the ringers and players it will be stricter, but thoroughly worth it.
Things were new to many in season one and we all learnt a lot about who to trust in their teams and who to not.... but also, how to manage your team

I've decided that season 2 will be a split of two tables and the winner(s) of the two (or more if we get a massive scene of signups) going into play offs. So there will be no singular tournament but a knock on affect rather than what we did in season 1. This will mean you get to play each team more than once and more if a mixup in game play and tactics. It will also mean that we can move the league on to different days and I can ask some captain for instance if they prefer sunday or wednesday to play on!! Which could be great for viewers too.
Going by the poll and the feedback wildcard week is also the 3rd new change that will come in this week and I'm eager to do some sort of item restriction.
Prizes for season to will also be 500e, BUT, I have been contacted by some sponsors, so that could go up!!
GSD - PUB and League Bot

The GSD Pub Bots Saw us reach 1500 games in a single game over the 4 most popular bots. That's an average of 1 game started every minute or so, so for the guys that say D1 is dead, here's the ghostD stats that don't include the US based bots or the other EU bots like ent hosting. GhostD in the past 18 months has shown an average growth in the number of games of 11.5% with only the december downtime being the anomaly. For obvious reason. This growth has continued, even though, many have quit, gone to D2 or to RGC. This includes the growth of the banlist and the recent banning of 1/3 of all greek players on GSD bots.
The league bot is starting to really pick up with 2-3 games running at the same time. with this, I am looking for 1-2 league bot admins to step up. If you think you fit the mould or want to know what that mould is, contact wislaa, surged or bedrock-
And finally, this is how all gamer girls look in my head (even you Berna)
Watch this space.
(sorry for typos and mistakes in grammar etc this week, a little rushed)
Peace,
ernie.
Last edited by ernie/3foot2 on Thu Mar 20, 2014 1:59 am; edited 1 time in total